Everyone knows that the most important part of a successful business is having the right people working together. It's also one of the most difficult aspects to get right. We are proud to have a great team working together in the office. We are all committed to making sure our patients have the best possible experience.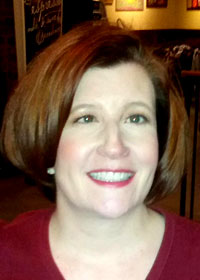 Marilyn
Office Administrator
Our patients' experience with our office begins with Marilyn at the front desk. From your first contact with Marilyn you will find her to be friendly, informative, and helpful. If she doesn't know the answer to your question she will make sure to take the time to find it out! Marilyn has been with our team for over ten years, and her friendly personality adds to the family-focused dynamic of our practice. In fact, our office runs so smoothly because of our team's ability to anticipate each other's needs! Working well together and enjoying each other is the trademark of a successful team.
Marilyn and her husband just purchased their first home, which takes up quite a lot of their free time. She also loves to read and volunteer with children in the foster care system.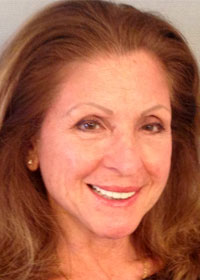 Kathy
Integrative Dental Hygienist
Kathy has been a dental hygienist for over 30 years and she remains energetic and excited about her field and loves what she does. She is very knowledgeable and keeps up with the latest advancements in periodontal health, and promotes to all patients the importance of whole-body wellness. One of the lessons she imparts to all her patients is the physiological connection between the mouth and the rest of the body. Kathy, along with Dr. Sloane and our entire team, maintain that our primary concern is our patients' welfare.
Kathy's passion for fitness has been an inspiring part of her life in general. She owns and operates a personal training studio locally, and to the best of her ability, she practices what she preaches. She is a certified craniosacral therapist (energy healer), mother of two, and grandmother of four.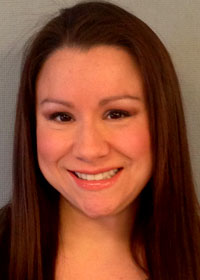 Pilar
Dental Assistant
Pilar has been Dr. Sloane's chairside dental assistant for the past seven years. She is caring, friendly, and very attentive to the needs of our patients, and very gentle in her chairside manner. She puts patients at ease before, during, and after procedures, and can comfort even the most anxious patient. Most important to Pilar is the great communication she shares with Dr. Sloane and the rest of our team. Having the shared goal of providing excellence in dentistry makes open communication flow naturally. Pilar loves learning something new every day, either in the dental field or in life experience, and our wonderful patients and team are to thank for both.
Pilar and her boyfriend enjoy many outdoor activities, such as hiking, swimming, fishing, and camping. In her spare time, Pilar also loves to bake and decorate for special occasions.